Arvada Real Estate Services
We Can Help You Buy and Sell Real Estate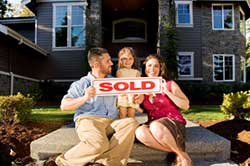 We offer a full range of property management & sales services for residential and commercial accounts throughout the greater Arvada area. Our experienced team of Arvada real estate professionals is always researching new methods to preserve and enhance the value of every property we manage.
Why use Bishop Realty Group to buy or sell your home:
Thorough tenant screening
Frequent market analysis to ensure maximum income
On-site inspections and supervision
Prompt 24-hour emergency response
Experienced and courteous staff
What we do as your real estate agent:
Advertise your property
Handle inquiries
Inquire About Our Services
Arvada Real Estate Information
---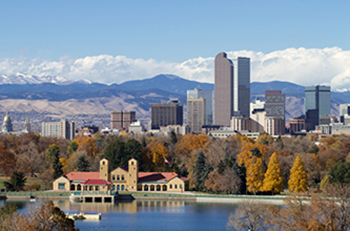 The town of Arvada was the business and social center of the valley. Everyone came to town on Saturdays. Most stores had a hitching rack to tie up horses while customers shopped, and trees in the middle of Grand View provided welcome shade. There were no paved streets or sidewalks. Planks were laid across the largest puddles in wet weather.

Early Arvadans participated in community activities of all sorts, and founded service clubs, literary societies, sporting clubs, farming organizations, pioneer associations, and adult education. There were always lectures or club meetings to attend. Barn dances were held in various people's barns or in public buildings. Women brought cakes and pies, and passing the hat paid local musicians. In 1925, the first concrete road between Arvada and Denver was completed and the newly formed Chamber of Commerce planned a huge celebration with Arvada's fall harvest for October 17. An appearance by the Governor and a football game were planned, as well as speeches, displays of goods and farm animals, and music and dancing.

No one counted on a blizzard the night before the celebration, but Arvadans shoveled the roads and celebrated anyway, without the Governor or the football game.

Thus the annual Harvest Festival was born. Only three times since has the Festival not been held-one year during the Great Depression, once during World War II, and once during a polio scare. In 1937, a group of Arvada women decided to get together to discuss the growing of plants and flowers. Soon the group became the Arvada Garden Club. Their motto was: "Strive to develop the beauties of our town."

Until 1999 when the Club officially disbanded, members planted trees, flowers, and shrubs all over the community, including Olde Wadsworth Boulevard, Hackberry Hill Park, the Arvada library, and McIlvoy Park, a held fund raisers to support community projects such as providing Christmas trees to Fitzsimmons Hospital and running a therapy project at the Ridge Home.
Areas We Service
---