South East Aurora Property Management
We Can Help Manage Your South East Aurora Rental Property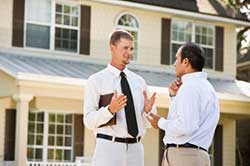 We offer a full range of property management & sales services for multi-family, residential and commercial accounts throughout the greater South East Aurora area. Our experienced team of South East Aurora property management professionals is always researching new methods to preserve and enhance the value of every property we manage. Our South East Aurora Property Management Services are tailored to you as an investor, homeowner, or landlord. We have an extensive portfolio of single family homes, townhouses, condos, and multi-family in the South East Aurora area.
Our keys to successful property management are:
Thorough tenant screening
Frequent market analysis to ensure maximum income
On-site inspections and supervision
Prompt 24-hour emergency response
Experienced and courteous staff
No hassle management
Automated owner statements
Online Owner Portal Access
Industry leading marketing tools
24/7 maintenance request handling
Prompt Response to Tenant Requests
Low vacancy rate
Low time on market
Industry specific local knowledge
Inquire About Our Services
South East Aurora Area Information
---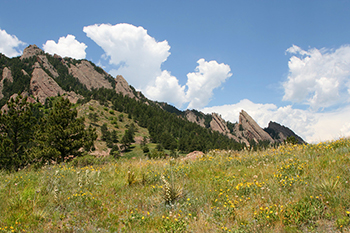 Aurora originated in the 1880s as the town of Fletcher, taking its name from Denver businessman Donald Fletcher who saw it as a real estate opportunity. He and his partners staked out four square miles east of Denver, but the town - and Colorado - struggled mightily after the Silver Crash of 1893. At that point Fletcher skipped town, leaving the community with a huge water debt. Inhabitants decided to rename the town Aurora in 1907, after one of the subdivisions composing the town, and Aurora slowly began to grow in Denver's shadow becoming the fastest-growing city in the United States during the late 1970s and early 1980s. Rather aptly, Aurora, the city composed of hundreds of subdivisions thus carries the name of one of the original development plats from which it sprang.

Although Aurora has long been considered by many only as one of Denver's larger suburbs, Aurora's growing population in recent decades (now over half the size of the City of Denver) has led to efforts for co-equal recognition with its larger neighbor. Former mayor Dennis Champine once expressed the somewhat whimsical notion that eventually the area would be called the "Aurora/Denver Metropolitan Area". Indeed, since the 2000 Census Aurora has surpassed Denver in land area, and much of Aurora is undeveloped, while Denver is more fully built-out. However, such efforts are somewhat hampered by the lack of a large, historically important central business district in the city. Aurora is largely suburban in character, as evidenced by the city's modest collection of tall buildings.
Areas We Service
---